This section will show some of the scientific project outputs while the dissemination/outreach outputs can be found under the tabs featured interviews and articles and education.
Dr Roisin Nash presenting the most recent EPA report on sources, pathways and environmental fate of microplastics at Environ2023 in ATU Donegal and the Environment, Health & Wellbeing Conference 2023 in Dublin.
Linda Heerey recently presented some of her results at the SedNet conference in Croatia (3-5th April 2019). The theme of the conference was 'Sediment as a dynamic natural resource from catchment to open sea'.
James O'Connor presenting his most recent results at MICRO2018 in Lanzarote (19-23rd November). The theme of the conference was 'Fate and Impacts of Microplastics: Knowledge, Actions and Solutions'
Bridging the gap between researchers and policy makers:
Dr Róisín Nash and Dr Anne Marie Mahon represented the project in 2019 on the discussion of the 'General Scheme of the Prohibition of Certain Products Containing Plastic Microbeads Bill 2018' at the Joint Committee on Housing, Planning and Local Government debate on the 12/02/2019.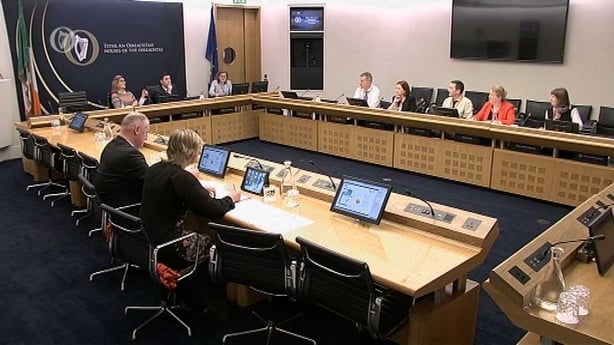 Róisín and Anne Marie on an expert panel for the Prohibition of Microplastics Bill 2016 at the Oireachtas.
Recently, both James and Linda presented at Environ2018  in CIT. Here is a picture of a happy James after winning the Richard Fitzgerald Poster Prize for Best Aquatic Environmental Presentation and Linda presenting her microplastics talk.
To have a closer look at the poster click the link: OConnor_etal_Environ18
Our involvement in Europe-INBO 2017 and an article on out project features in the INBO Newsletter no. 26
This slideshow requires JavaScript.
An overview of the project can be seen on our flyer:
Here is an brief glimpse of the project which kicked off in Jan 2017.